FREE On-Demand Workshop! Legal Expert Reveals…… 
7 Things You NEED to Know to Legally Protect Your Blog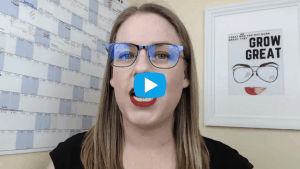 Actionable Lessons From an Experienced Speaker & Attorney: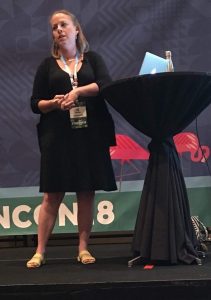 What You'll Learn In this Workshop:
How To Properly Disclose Affiliate Relationships For Every Kind Of Post (Social Media, Video, Blog Posts, Emails)

Why You Need To Have A Privacy Policy (And What To Include)

What GDPR Is And Why It Matters (Even For Non-EU Based Bloggers)

The Basics Of Copyright And Trademark

Legal Requirements Of Email Marketing & List Building

Understand What Terms & Conditions Are And If You Need One

What To Know About Disclaimers To Limit Your Liability & Protect Your Blog
Get Ready:
Schedule Your Calendar
Block out time on your calendar to make sure you are in a distraction-free zone.
45 Minutes
Make sure to set aside about 45 minutes of quiet time for this workshop.
5 Page Workbook
Print out your 5-page workbook to take notes during the workshop.
You'll Also Get a Free Workbook & Checklist
Hosted by Liz Stapleton, Esq.
LAWYER. BLOGGER.
Hi! I'm Liz Stapleton.
I'm the founder and voice behind Less Debt, More Wine and ElizabethStapleton.com. I'm a blogger and attorney. I've been a licensed attorney since 2012 and have been blogging since 2014.
I'm on a mission to help people earn more money and make sure they are protecting themselves and their businesses legally.
Seen In: